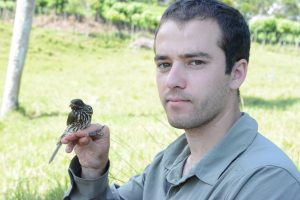 Spencer C. Schubert
I have been passionate about the outdoors and wildlife from a very young age. After graduating from Saint Olaf College in 2013, I volunteered and worked at a number of field stations getting research experience that has played a large role in steering my current research. Having previously spent time on a project in the Dominican Republic, I made numerous connections with private land owners and conservation institutions that has enabled me to establish my current research project in this region. My future career goals include teaching and continuing research in academia. Along the way, I hope to continue to grow my connections with non-profit conservation organizations in the Caribbean to maintain involvement in long-term research initiatives and in the region.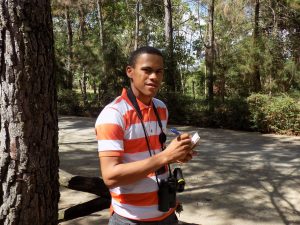 Juan Miguel Liberata
Native to Santiago Rodriguez (Dominican Republic), Juan studied ecology and environmental management at Universidad ISA and completed a thesis investigation testing different soil treatments on assisted regeneration of the island-endemic Criolle Pine.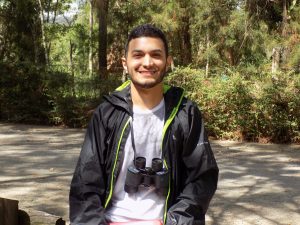 Juan Carlos Cárdenas
Juan Carlos is currently with our project as a volunteer earning credit for professional internship requirement for his undergraduate program at University ICESI in Cali, Colombia. Some of his past work involves contributions to several projects through field courses and volunteer opportunities at his university related to bird monitoring projects and botanical studies in the native dry forest of his region.
Collaborators and Affiliates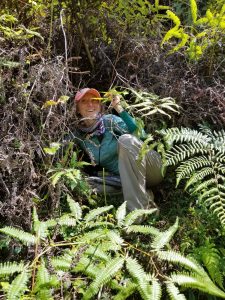 Holly M. Garrod
Holly graduated with her Bachelor's in Wildlife Science from Humboldt State University in 2013, and has extensive experience in all things ornithology. As partners, Holly and I support each other in every aspect of our work. And she has played a devoted role in the early establishment of my project. Holly is currently working on her master's thesis studying Broad-billed and Narrow-billed Todies in the Cordillera Central. We also share a role in the development and management of conservation research projects with the nonprofit foundation Verde Soy. See more at her website www.hmgornithology.com.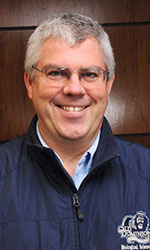 Dr. Eric L. Walters
Eric is my academic and research advisor, a professor in the Department of Biological Sciences at Old Dominon University. Eric, originally from Canada, obtained both Bachelor's and Master's degrees from the University of Victoria. He completed his PhD at Florida State University with research on the endangered Red-cockaded Woodpecker for his dissertation as well as post-doctoral positions at Dartmouth College and Cornell University before arriving at Old Dominion. Eric is something of a generalist in the realm of ecology research. His current research includes the long-term study of the Acorn Woodpecker in California and monitoring migratory bird stop-over ecology on the east coast.  Visit Eric's website or our lab's collective Facebook page to learn more.
(photo coming soon)
Dr. Mario B. Pesendorfer
Mario is a former mentor of mine since before starting the path to graduate school and is partially responsible for me getting me into seed dispersal research. As a seasonal technician at Hastings Natural History Reservation (CA), Mario supervised me in the field studying acorn gathering and caching behavior of California Scrub-jays. Together, we developed a study to test post-dispersal predation patterns in the study area that was recently accepted for publication.
Former Field Crew Members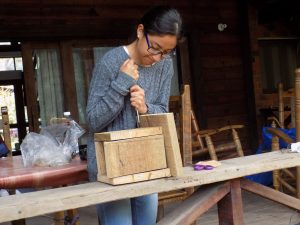 Alejandra Sacbel Monsiváis
Alejandra is from Mexico City (DF), Mexico. She completed both her Bachelor's and her Master's degrees at the National Autonomous University of México (UNAM). For her thesis, she investigated water stress response of seedling trees from tropical dry forest under experimental greenhouse conditions. Seed dispersal ecology had also been a potential topic she had hoped to study for her Master's work, so she decided to volunteer for our project to find out what she was missing out on.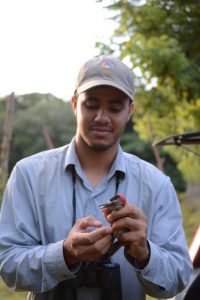 Joaris Samuel Gonzalez
Joaris, a Dominican native, earned a degree from Universidad ISA in Santiago, Dominican Republic  in Ecology and Environmental management. Joaris worked as a technician and field crew leader during the first two years of the project. Joaris hopes to one day obtain a doctorate in ecological sciences and conduct his own research and ecosystem conservation work in the in the region some day.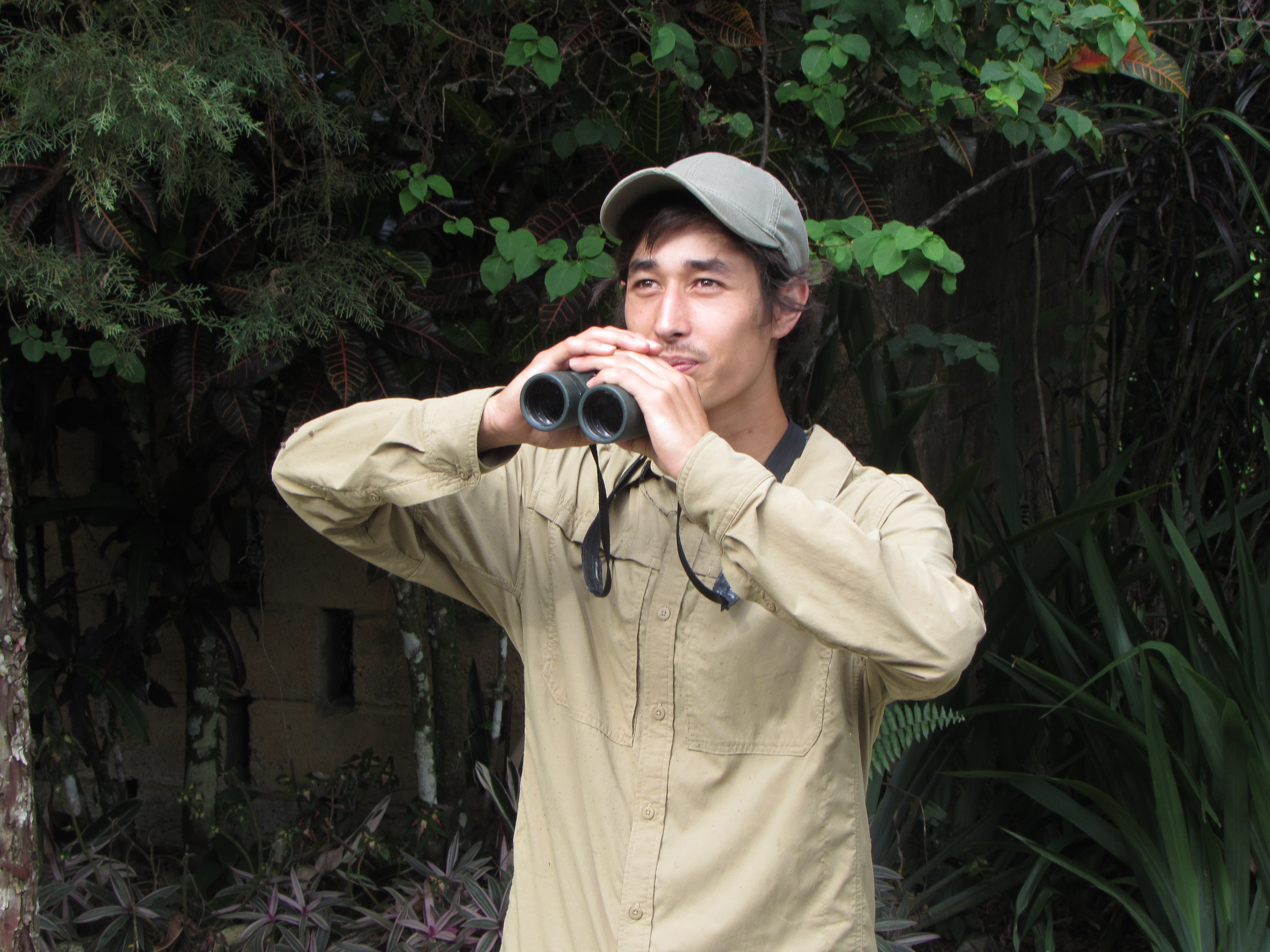 Tyler Glaser
Tyler studied Marine Biology and Limnology at San Francisco State University. After graduating, Tyler pursued several internship positions in avian field research including work abroad in Bolivia, Colombia, China, as well as in his home state of California. Tyler just recently finished a seasonal position with the USGS in the San Francisco Bay area monitoring breeding activity for a variety of shorebird species.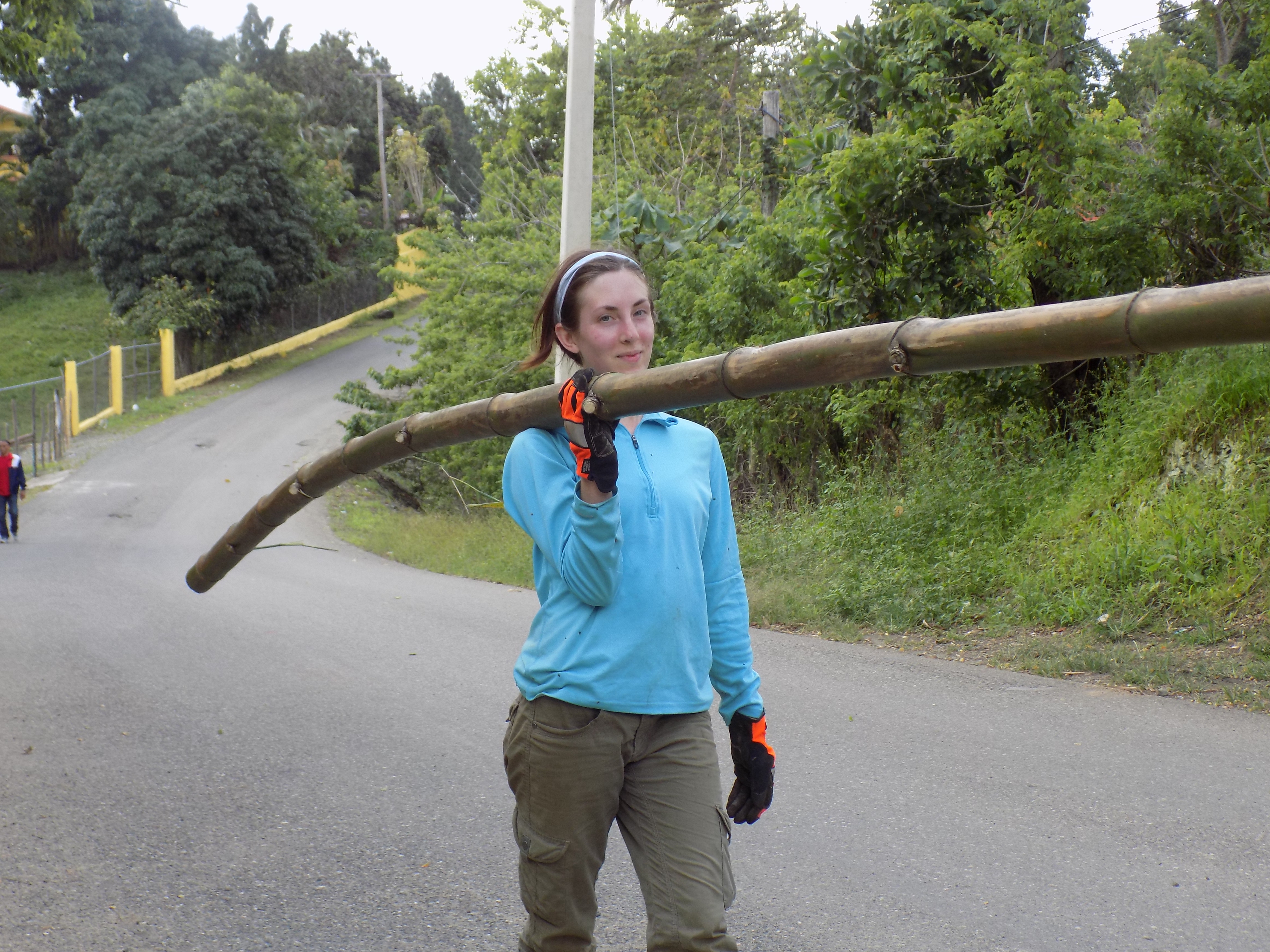 Kimberly Shoback
Kim joined our project during the summer of 2017, having previously studied environmental science at Rutgers University in New Jersey. Her previous research and work experience focused primarily on soil nutrient cycling and environmental contaminants, with some additional experience in bat and avian surveys on wind farms. Kim is looking to expand her education and research experience in field ecology in preparation for a graduate research program. She currently works at as an intern conducting research in the Luquillo Forest Dynamics Plot in El Yunque Forest, Puerto Rico with El Verde Field Station and the Univeristy of Puerto Rico.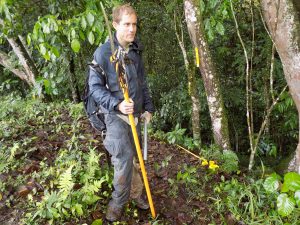 Alex Lascher-Posner
Alex joined the project as a volunteer for a three-month stay in 2017.  Originally interested in coral reef ecology during his time as an undergraduate at UC San Diego, Alex found himself doing a "180" after an trip abroad to Costa Rica where he conducted a small research project through his host program on the regenerative patterns of bird and bat dispersed seeds on regrowth plots on abandoned farms. Alex recently enrolled in a PhD program at University of Missouri, St. Louis where he will develop a dissertation on plant phylogeny and the evolution of bat and hummingbird pollination syndromes in the Andes Mountains.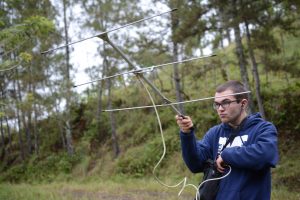 Paris Werner
A native of Seattle (WA), Paris volunteered for my project in 2017. During his undergraduate studies at UW Seattle, Paris got his start to field research with recurring intern and technician roles with the Predator Ecology Lab. Following work here in the DR, Paris plans to pursue other positions in wildlife research in preparation for graduate school.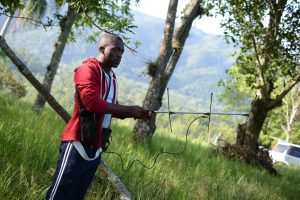 Iram Nsogo Mba
Iram is originally from the small West African national of Equatorial Guinea. He was educated at Universidad ISA in Santiago, Dominican Republic, majoring in Ecology and Environmental Management. Iram worked as a technician at the field site in 2016. He has since returned to his home nation, where he is looking to continue his career in environmental sciences.